Foxy the Squirrel Hunter

Admin

Admin




Posts

: 94


Join date

: 2009-08-08

Submitted by Carol H in Texas - She is just waiting!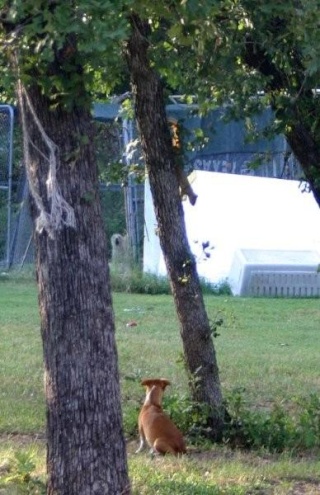 Sue




Posts

: 14


Join date

: 2009-08-12

hahahahaha at least shes sitiing mine would be trying to climb the tree barking her face off

dmcarty




Posts

: 75


Join date

: 2009-08-09


Location

: MN

I actually got to observe this pair in action - (trio if you count the squirrel) the 2 pequenos lay as flat to the ground as they can. The squirrel comes down the tree and twitches his tail - like 'yoooo hoooo here I am". The dogs are very quite and still flat - this continues with the squirrel teasing them closer and closer and then they will burst out to try to catch it - If the squirrel misjudges his escape - I think Game Over.

But it is very funny to see.

houla'skennels




Posts

: 10


Join date

: 2009-08-08


Age

: 48


Location

: Azle, TX


BTW that picture was when she was still pregnant couldn't jump to high then. I'll get some picture of Attie climbing just about up the tree to get the squirrels.

Sue




Posts

: 14


Join date

: 2009-08-12

awwwwww I can see her round little tummie, would love to see more pics