Hello!
I'm writing on behalf of my Annie, a recent rescue who may be a podengo medio,
possibly a mix. I'm hoping your expertise might help me check. Except for the
floppy ears, Annie looks very much like some of the wirehaired podengo medios I've
seen online: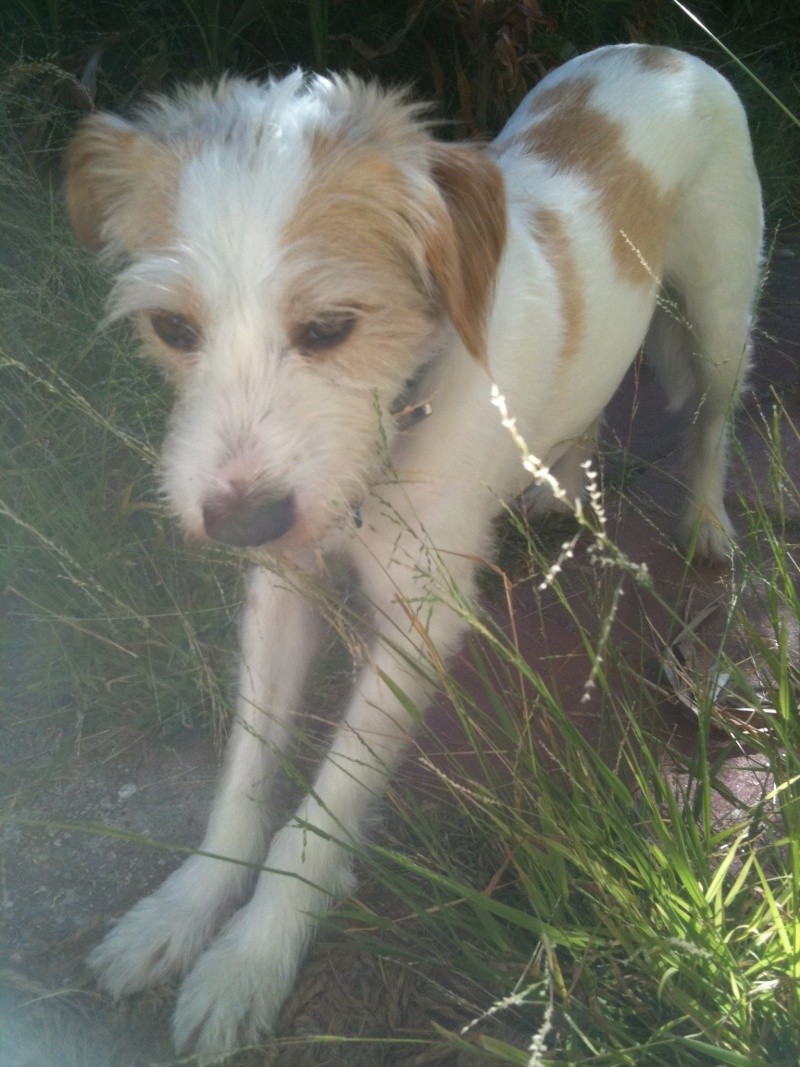 Annie's eyes (irises) are light brown, perhaps the "honey" color mentioned in
the breed standard. Her chest is deep, about to the elbows I'd say (as in
standard). She weighs just over 30 lbs, less than the 35 lbs lower bound I
believe the standard has, though we're pretty sure Annie is young. The vet said
1.5-2 years but previous microchip registration info indicated she was born in
late 2007. (She can be quite playful like a pup but and her teeth look clean.)
A few characteristics about Annie that I've not read in the breed standard, but
perhaps they sound familiar to podengo owners? :
- She has webbed paws.
- Her skin is pink with darker blotches.
- She likes to stretch a lot after getting up, especially "downward dog."
- Very gentle in taking food from a human hand. (Possibly related to her
tentativeness. We think her previous owner abused her.)
- Points sometimes when sees something of interest, such as a bird or cat.
- She learned within a few days not to chase our cats and will go nose to nose
with them, or leave their room when asked to follow me out.
- Has barked only twice in the several weeks we've had her, both times I
believe in response to other dogs that were barking and acting aggressively
(or at least energetically) towards us.
- Loves belly rubs.
At first we though she might be a mix of Jack Russell and, to account for
her size and webbed paws, German wirehaired pointer -- though the size
difference between those two breeds perhaps would make coupling unlikely?
Thanks very much for your thoughts!
Best,
Jonathan and Annie